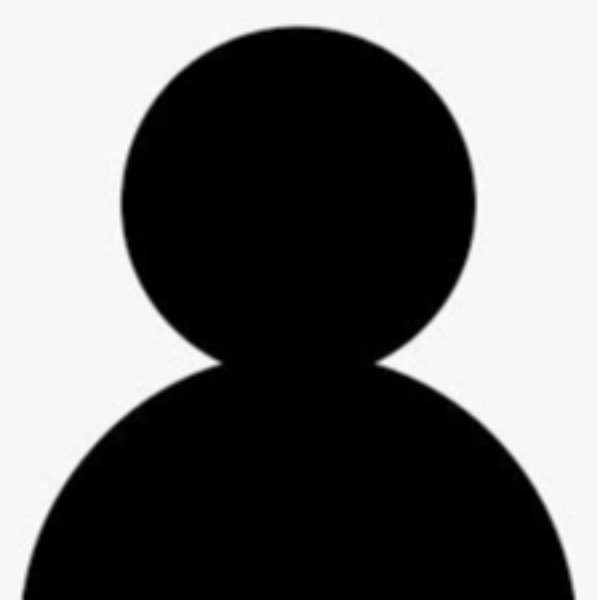 Brandi Chambers
Real Estate Broker
What my Clients Have to Say about My Service
Curt & Nancy Watts
Brandi Chambers is a consummate professional and I highly recommend her services. She has tremendous knowledge of the market and stayed in contact with us probably two to three times a day through the entire process. We could not have asked for a better agent while looking for a new home, especially given the crazy market conditions this area is currently experiencing. I've dealt with countless realtors as I was in the mortgage business for many, many years and have bought and sold homes as well. Based on my personal and professional experience, Brandi tops the list!
Joseph & Lauren H.
Brandi was always prepared, very knowledgeable and guided us through our first home buying process in a way we felt comfortable. The home we bought was off-market and an as is sale. She was excellent at handling the delicate task of working with the homeowners to make the sale successful and make sure we were protected. She's been so helpful in aiding our search for contractors, getting quotes and taking on the huge task of making this our home! Brandi really cares about her clients and we felt confident through the process that she always had our family's best interest in mind.
Greg & Christina B.
Brandi is the best. She was so attentive, informative, helpful and everything else you want and expect in a Real Estate Professional. She was so knowlegdable about everything from the neighborhood to the finer details of the whole process of buying a home. She made sure our offers were competitive, but not desperate (even if we were dying to get into this neighborhood.) We could not give a higher recommendation than the one we are giving for Brandi.
Mark E. & Brian D.
Brandi was extremely professional and responsive throughout our home search. We were doing a FHA loan and she was quite knowledgeable about all of the rules and regulations related to that type of loan. Our search took a few months and she was always readily available to show us properties at the drop of a hat and never gave us the impression that she was getting frustrated. She always returned our calls promptly, always answered our questions knowledgeably, and was there for us every step of the way. Even when a family emergency called her out of town, she set us up with a colleague to show us homes in her absence. We never felt alone in the process. She was even there for our home inspection and signing, without us asking. We would not hesitate to use her services for our next home buying experience.
Xiaoyi T.
Brandi is really good. I can tell she stands on our side to pick up the house we really want. She never pushes us to make an offer. On the contrary, she discussed the pros and cons of each house with us. She provided a lot of services exceeding our expectations, like helping us with the mortgage, the inspection, the home warranty, the closing, etc. We were lucky to have her as our broker to find our dream house.
Marc & Kayla R.
During our combined past, we have worked with 7 real estate agents on the sale and purchase of properties. Brandi by far is the best! She works relentlessly for her clients. She thoroughly spends time with clients to understand their needs and requirements, is extraordinary responsive, and constantly educated on the market.
If you want an agent who goes above and beyond your expectations! Brandi is then your agent.
Zoe S.
Brandi is always on top of things and get things done. I also like how she would point out the pros and cons of the properties when she showed the houses. Also, I never get the pushy feeling from her. She is awesome.
Chris & Kelsie M.
Brandi made our selling process stress free. She was on top of every step and everything we needed to do. We had multiple offers and she created a spread sheet for us with the information of the different offers so it was easy to follow. She is very knowledgeable and answered all of our questions (we had a lot.) We can't say enough nice things about Brandi! She is easy to work with, easy to talk to, professional, went above and beyond what we thought an agent "should" do. We will highly recommend Brandi and use her again when we need it. Thank you Brandi for helping us sell our condo quickly and all the hard work and time you put in to it.
Minyshu T. & Amataw T.
Brandi is a well skilled professional and well organized woman. On top of that she is a go getter and a good and kind hearted person as well. I have never seen a young woman very dedicated like Brandi.
Adam & Melissa A.
There's a lot to be said about truly having someone on your side during a home buying experience!!! She really did go above and beyond at being an amazing real estate agent. For example; we saw a few houses during the week day @ 9pm, when we made offers on houses she was at our house signing paperwork until midnight, when things got REALLY bumpy with the loan company she was the one explaining just how far we needed to push to get our home loan done on time. The most amazing part about Brandi is her knowledge and dedication to you!!! She knows exactly what she is talking about, she makes you feel like you are the only client she has, and she is sympathetic to the stresses of the home buying process. I could say so many things about Brandi Chambers, all good, but the best thing coming away from this is that she is a part of our family now. Having someone that really cares about you and not just your money or your file number and is going to be your best advocate and Brandi is that person.
Mark & Erika H.
We can't recommend Brandi highly enough! She was always responsive, professional, and went above and beyond to make us feel comfortable and informed throughout the whole process. As first time home buyers, we needed a bit more reassurance. Brandi understood this and always made us feel welcome to call her with any questions. We can't imagine going through the process without her. As an added bonus, our dogs (who adore her) got some extra attention as well! We would definitely recommend Brandi to anyone looking to buy or sell, but especially to first time home buyers. We got to have a wonderful experience thanks to Brandi.
Autumn B.
Brandi Chambers is the best realtor I have ever worked with. She was never late. She always returned my phone calls in a timely manner. She is very knowledgeable. She always had a positive attitude. She goes beyond expectation!
Kristine B.
I had a great experience selling and buying my house with Brandi Chambers. She is very professional and friendly. I'm a single mom and Brandi went out of the way to help me get my house ready to sell. She was also there whenever I needed her to look for a new place. I would recommend her to anyone!
Joel D.
Brandi is very knowledgeable and helpful through the process of buying a home. She worked very hard for me and took time to thoroughly explain every part of the process, answer any questions I had and was very quick to respond to me with anything I asked of her. I felt that Brandi was always working hard for me and would do the same for anyone. I would highly recommend Brandi Chambers for her knowledge, expertise and her work ethic.
Jake & Vanessa G.
Brandi was so helpful! Not only did she find the perfect match for our family but met all our needs! She was always in communication and sent us a variety of homes. I never once felt pressured, she made me feel at home in our new home. Plus my children just adored her which just makes it that much easier. I would and will use Brandi AGAIN! And would recommend her to anyone and everyone I could! Thanks Brandi!
Kim M.
Brandi was truly a blessing to me during the long search for the perfect home. She was very professional, patient and a good listener. My needs and level of comfort were always a priority for her. Brandi put forth so much effort, consistently doing things to help me that I'm positive were not required as my real estate agent. I was buying a home on my own for the first time. I have owned other homes, but my husband was always there. He passed away so this was a new adventure for me. Brandi took on extra responsibilities that I was uncomfortable with and she truly made the whole transition and process a lot easier for me. I could not have done it without her help, support, guidance and now friendship. I respect Brandi and appreciate her honesty and strong work ethic. Will I recommend her to others?.......Yes!!!
Rose S.
Brandi was excellent to work with. She completely made it stress free and her knowledge and approach was so thorough it amazed me and I felt confident in putting my trust in her. She was able to rent my place out for me for more money and faster than I thought and handled everything making it so easy for me. I couldn't imagine doing it without her!